Construction & Engineering
Driving multi-billion dollar construction projects across the world

We act as the strategic recruitment partner on some of the world's largest construction, civil engineering and infrastructure projects; successfully recruiting for clients on major airports, stadiums, high speed rail, metro, light rail and port projects across the world.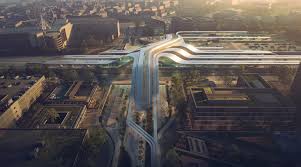 Positions we've recruited for include:
Role
Language
Location
Company
CTO
French, English
Latvia
RB Rail AS
Role
Language
Location
Company
Project Director
English
Oman
ADPI – Muscat Airport Project
The main disciplines we recruit for
Our team combines 40 years of senior recruitment, HR and talent management experience with the expertise of consultants who have in depth industry knowledge.
Whether you need people immediately or in the future, we take the anxiety away, giving you peace of mind that your immediate or potential candidates have been mapped out with full visibility, ensuring you appoint the right people for the right project.